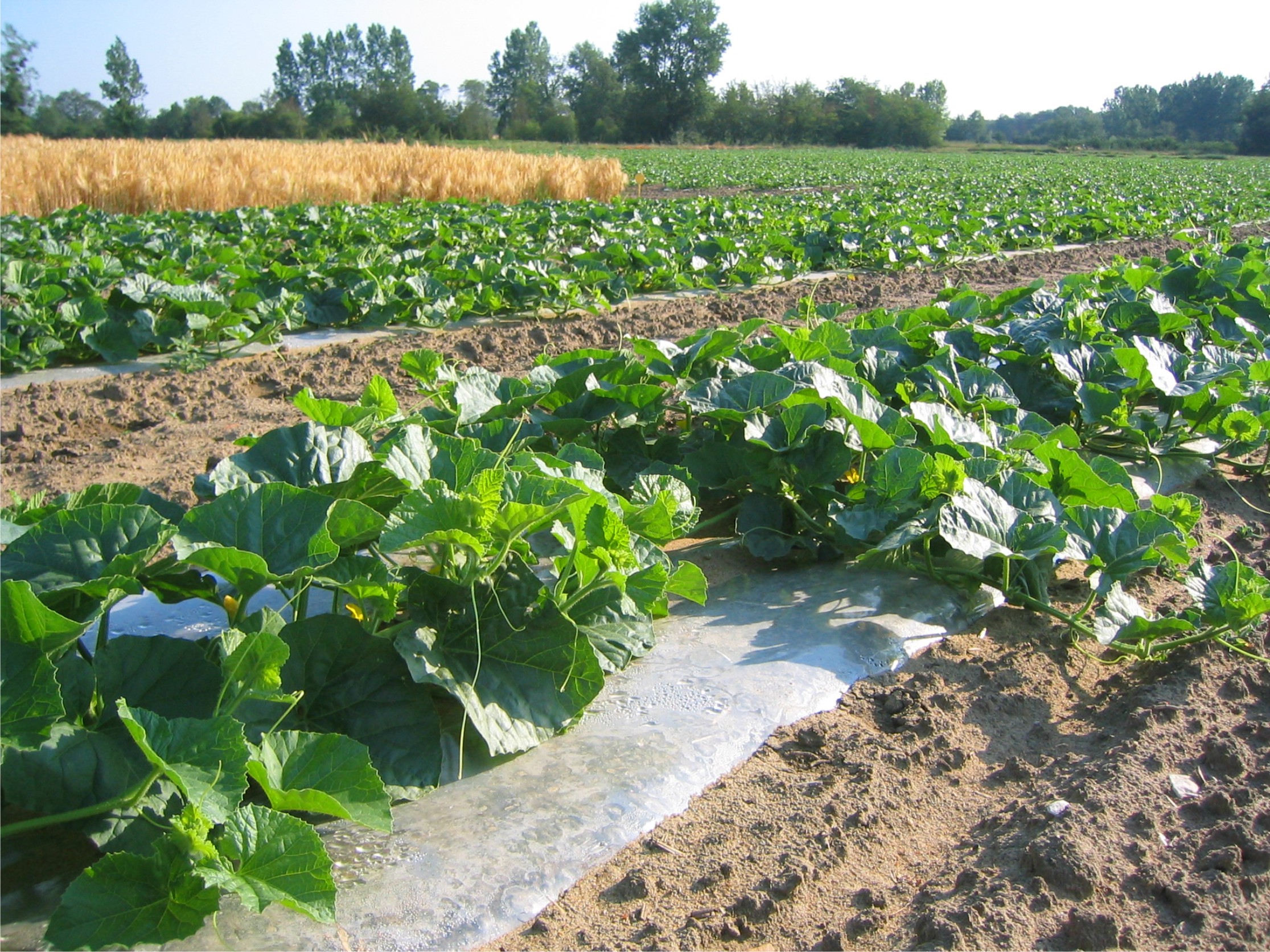 The world of the biodegradable plastic is changing our agriculture. Not only at the professional level, also for the beginner agriculturers that are recovering the traditions in cities and villages.
The mulching is a traditional practice for vegetable crops: tomatoes, watermelon, melon, pepper, pumpkin, sweet corn... Because the plastic film will benefit the performance of the crops, saves water or protect the soil; as some examples. In addition, mulching is very advantageous for the Environment of the lands.
For that reason, Plastyagro® has created Enviroplast®, a 100% biodegradable under soil mulch which is not removed after the crop, because it works as a compost for the soil.
The application is the same for the conventional films and the product is presented in rolls of 1,2 mts wideness per 100 mts long. The weight of the product is about 3 kg, so that measures make Enviroplast® very handle and easy to use.
The plastic has got a thickness of 60 gauges. That shows that it is very thick, but also very resistant in order to preserve the cultive. The mecanical properties of the product allows that it can be applied manually or with specialized machines.
The product is presented in a recycled packaging of cardboard in order to protect during the transport and manipulation.
The world changes and these changes happen fast, but we are responsible of taking care of our planet, in order to leave a future for the next generation. Enviroplast® helps you in this task, at the same time you protect your cultive.

For further information, you can contact us at: info@enviroplast.eco or calling +34 924 111 090