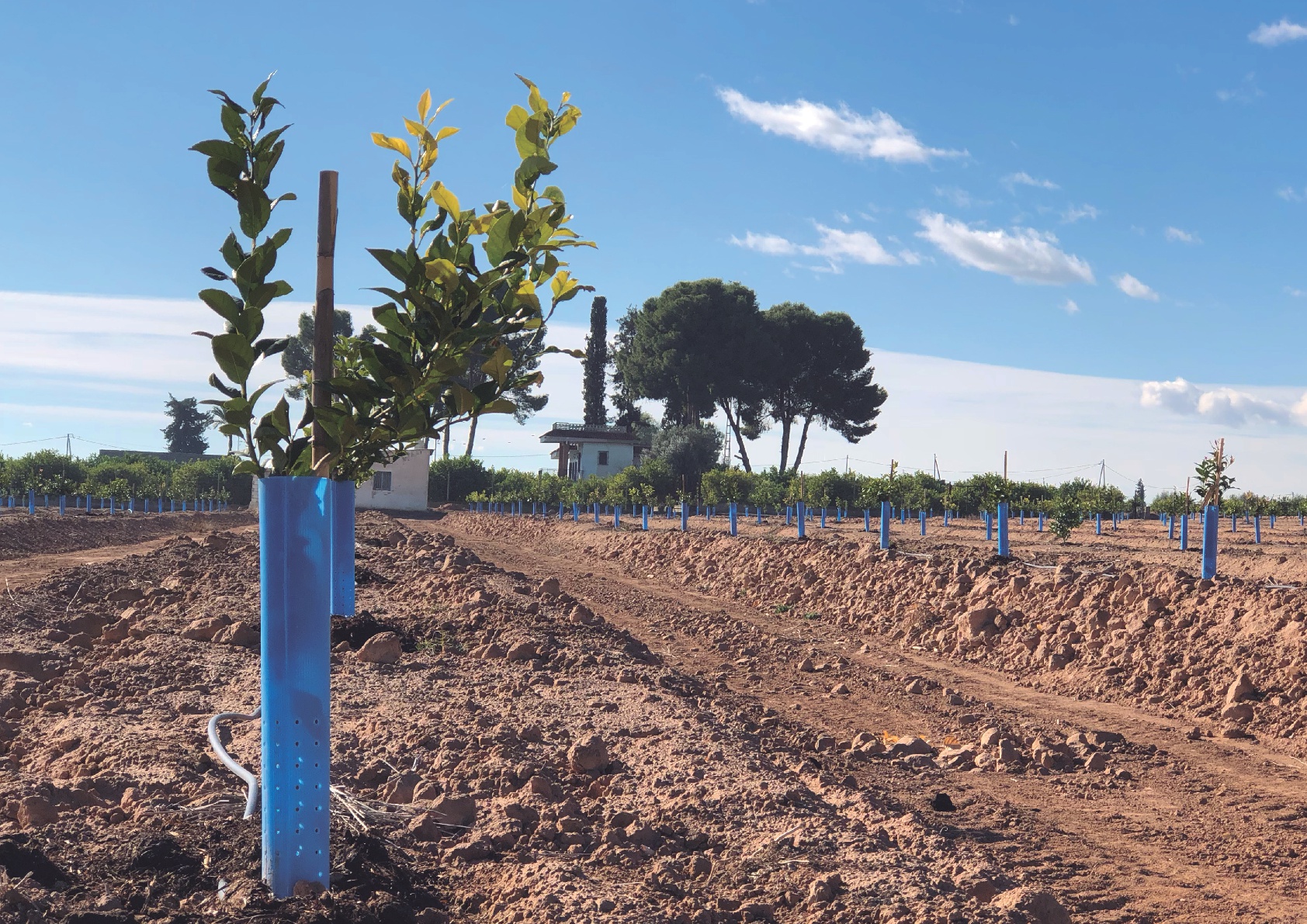 The tree protector is a plastic that is placed around the plant, very effective to protect the stem or trunk in the first years of life of the woody crop.
Plastyagro® offers a wide range of tree protectors, adapted to the needs of each crop. All our protectors are made of high quality materials and anti UV radiation additives. Our extensive catalog provides protection solutions to improve the growth of the plant, to contribute to the photosynthesis of the seedling, to generate shade, to prevent damage caused by rodents, to isolate the plant from adverse weather conditions, etc.
Our protectors are suitable for all types of trees and shrubs: vineyard, olive, almond, apple, pear, cherry, walnut, hazel, chestnut, orange, pistachio, lemon ... Although, depending on the area, weather and the protection objectives; some of them are more indicated than others.
Therefore, our products stand out for providing a practical and effective defense of external agents, which can harm the plant.
When you must choose a protector or another, different aspects have to be assessed, such as:
- The plant to which the protector will be included
- Technical characteristics of the protector (color, with / without holes, degree of transparency ...)
- Desired life of the protector
- Cost
- Weather
- External agents such as animals or rodents, which require a special protection.

For example, for all those areas that are temperate and / or humid, the greenhouse tube or protective tube would be the most suitable. It is a sheet protector, made of polypropylene, which, in addition to protecting against external agents such as small animals, will also generate a microclimate with greenhouse effect; protecting the plant from weather conditions such as wind and frost .
In conditions of extreme and intense heat, due to the excessive temperature that can reach the plant inside the protector, it is possible to opt for the protective mesh. Although the mesh does not protect from herbicides or make a greenhouse effect, also it is not a prevention of the extreme temperatures. But it will protect the plant from the attacks of rodents, hares and small animals.
For hot and / or dry areas, the protector, as a greenhouse tube or protective tube, is advantageous because provides a greenhouse effect, and protects the plant from occasional frosts too, decreasing the direct radiation that reaches it.
You can see our recommendations by crop: