Soil mulching is a very old technique that involves placing materials such as straw, sawdust, rice husk, paper or plastic to cover the crop; in order to protect it from atmospheric agents, to promote early harvests, to improve yields and to increase the quality of the products.
Polyethylene films, mainly for their low cost and easy mechanization for the application of the material, are the most used material for mulching in agriculture. Its flexibility, impermeability to water and its resistance to external agents are some of the keys to its success.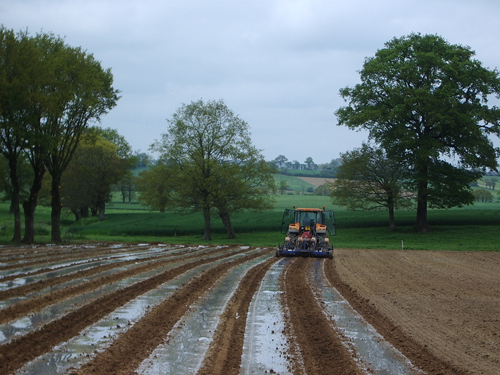 BENEFITS OF MULCHING
- Fruits of greater size, cleaning and health (higher fruit quality)
- Higher harvest yield (up to 15% more)
- Precocity of the crop
- Act as herbicide
- Water saving (up to 30%)
- Savings of fertilizers
- Protection of soil structure, prevents erosion
- Insect control
- Greater efficiency in chemical soil disinfection methods
- Disinfection of soil by solarization
The benefits listed above depend on the type, color and composition (the combination of different polymers) that give different qualities to the polyethylene films used.
We have different widths and thicknesses in black, transparent and bicolor; perforated, macroperforated, hydroponic and linear. Contact us and our technical team will advise you with the best solution for your crop.